Our Firm Overview
In 1944, Thomas Saltmarsh, Harold Cleaveland and Charles Gund pooled their talents and modest resources to form a partnership for the practice of accounting. Their success was attributed to their guiding principles of honesty and integrity, accuracy and thoroughness, quality client service and most importantly, the belief that service to the community is an individual, as well as a corporate, responsibility.
Today, Saltmarsh offers a full range of professional services from accounting and taxation to consulting in many specializations - all based on the Firm's mission statement and core values:
"Achieving Success by
Contributing to the Success of Others"
"Integrity and Honesty, Respect,
Creativity and Quality Service"
What Sets Us Apart
Founded in 1944, Saltmarsh is one of the largest CPA-led business advisory firms in the Southeastern U.S., providing a full range of accounting, tax, and consulting services. We serve clients throughout the U.S. and worldwide from offices across Florida and in Nashville, Tennessee. Our firm is an independent member of the BDO Alliance USA. This alliance provides us access to national resources and an international network of professionals that allows us to better serve our clients.
While it is true that many Saltmarsh clients have spent their entire economic lives with the Firm, many more have recognized their potential for growth and look to Saltmarsh for assistance and guidance. They understand that stability, continuity and dependability are the critical ingredients responsible for the firm's excellent personal service.
---
BDO Alliance USA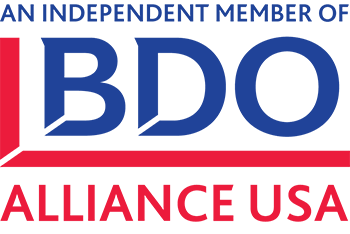 We are an independent member of the BDO Alliance USA, a nationwide association of independently owned local and regional accounting, consulting and service firms with similar client service goals. By supplementing our services, the BDO Alliance USA allows us to:
Enhance our client services and broaden our capabilities overall
Expand our domestic and international coverage
Gain greater technical knowledge in specialty areas
Utilize professionals with experience in a wide range of industries
Access the most up-to-date technical information
Participate in the latest training programs
Utilize state of-the-art, customized computer systems
Provide our clients with key contacts and sophisticated professionals throughout the U.S.
The BDO Alliance USA brings us the necessary tools to help us better serve our clients with greater flexibility, efficiency and cost effectiveness.
The BDO Alliance USA is a subsidiary of BDO USA, LLP, a Delaware limited liability partnership. For more than 100 years, BDO has provided quality service through the active involvement of experienced and committed professionals. The firm serves clients through more than 60 offices over 550 independent Alliance firm locations nationwide. As an independent Member Firm of BDO International Limited, BDO serves multi-national clients through a global network of more than 73,000 people working out of 1,500 offices across 162 countries.
BDO USA, LLP, a Delaware limited liability partnership, is the U.S. member of BDO International Limited, a UK company limited by guarantee, and forms part of the international BDO network of independent member firms. BDO is the brand name for the BDO network and for each of the BDO Member Firms.